A century-old historical treasure.
Gran Vía 639 was one of the first properties to be built in the Barcelona designed by planning mastermind Ildefons Cerdà. A stately property boasting six above-ground floors and serving as the finest example of quality and excellence.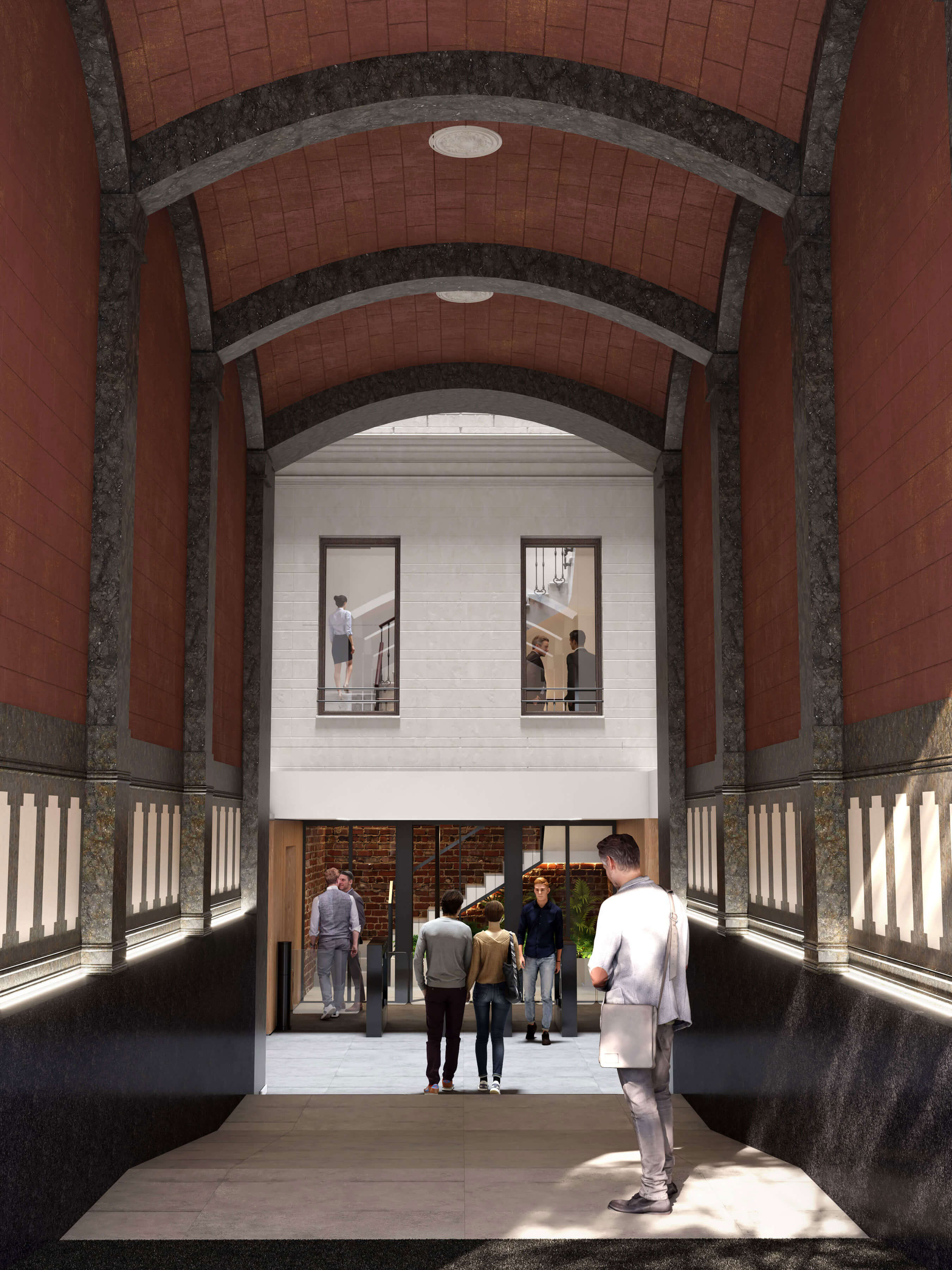 A forward-looking renovation.
The project restores the property to its original splendour to create a truly unique workspace. A meticulous restoration completed by the highly-acclaimed Batlleiroig studio and incorporating the latest in comfort and technology.
An office that brings historic charm and so much more.
Thanks to the innovative design of the shared spaces at Gran Via 639, the property offers a full suite of modern-day comforts that go far beyond what could be expected of the workspace in itself.